Regular price
€149,00 EUR
Regular price
Sale price
€149,00 EUR
Unit price
per
Sale
Sold out
Buy 5 bottles at a great price!
THC<0.2%
Each 10ml bottle contains 10% of our premium full spectrum CBD extract
Approx. 200 drops per bottle (pipette included in each bottle)
Cold-pressed organic, vegan hemp seed oil is used as a base
The content of bioactive compounds of this 10% CBD oil exceeds by far similar products of other oil providers
Made from all-natural ingredients. Vegan, gluten-free, contains no artificial preservatives or colorants

This product is for technical and collectible use
Share
Ingredients

Cold-pressed organic hemp seed oil, organic full spectrum Sativa oil: CBGA, THCA, CBDA, CBCA, THC, CBD, CBD, CBG, CBC, CBN, CBGV, THCV, CBDV, CBCV. With all its natural terpenes, flavonoids, proteins, phenols, and esters.

As base to our product, we use the organic cold-pressed hemp seed oil, which is rich in omega acids, antioxidants (Vitamin E), carotene, phytosterols, phospholipids, and minerals: calcium, magnesium, sulfur, potassium, phosphorus, iron, and zinc.
Storage

Keep the CBD oil in a dark place and at room temperature. Avoid exposure to heat or sunlight. Keep out of reach of children. An unopened bottle is good for 3 years. After opening, if properly stored, the oil can be used for 2 years.
Full Spectrum CBD

This means that in addition to CBD, it contains all of the naturally occurring compounds found in the cannabis plant, including terpenes, essential oils, and other cannabinoids, as well as Omega 3-6-9. These work together to accompany the effects of CBD.
Low-temperature Extraction

The Low-temperature Extraction process enables us to double the amounts of active compounds present in our Full Spectrum oils.

Ethanol is used during cryo-extraction. Ethanol is a plant-based solvent, many experts believe ethanol cannabis extraction is the most efficient method for maintaining the chemical ratios which naturally exist in hemp.

The last part of extraction involves multiple filtering with diatomaceous earth.
Quality Testing

All CannaIbiza CBD products undergo extensive third-party lab testing to ensure the highest quality and the content of the present amounts of CBD and active ingredients.
View full details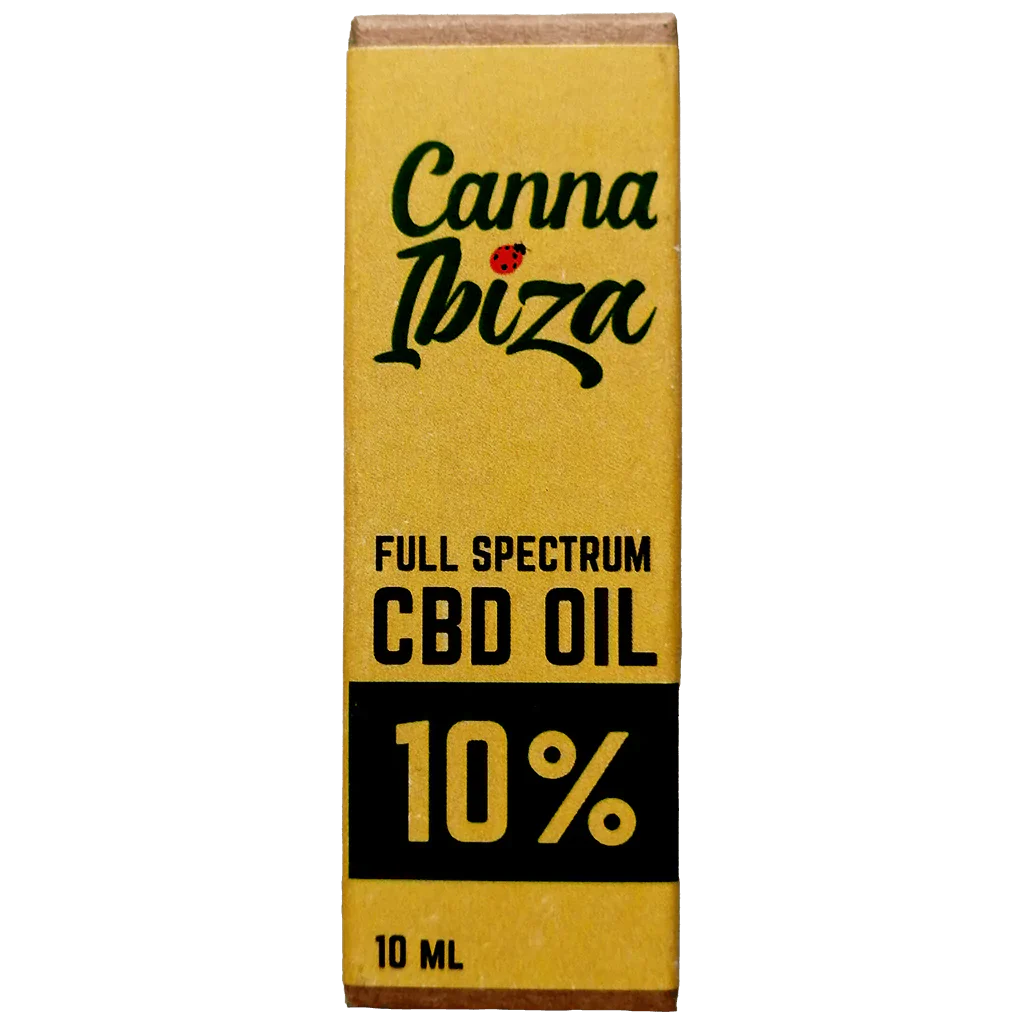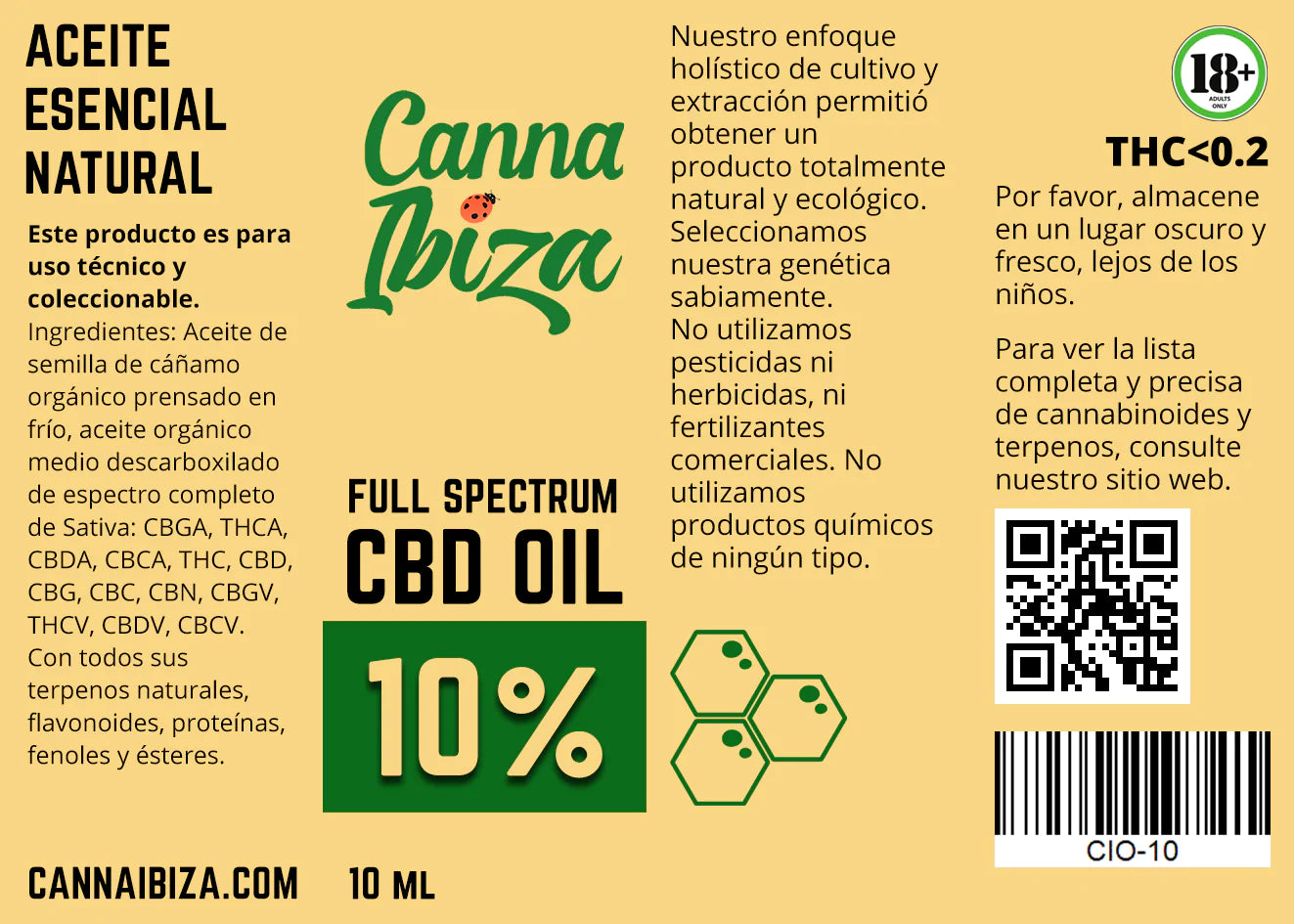 Satisfaction guaranteed
Our holistic approach to cultivation and extraction allowed us to obtain a totally natural and ecological product. We select our genetics wisely. We do not use pesticides, herbicides or commercial fertilizers. We do not use chemicals of any kind.

Important: Our products do not contain any illegal amount of psychoactive substances (THC below 0.2%)